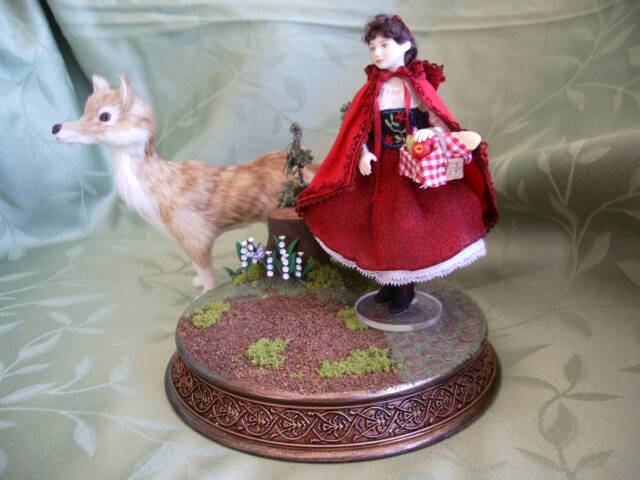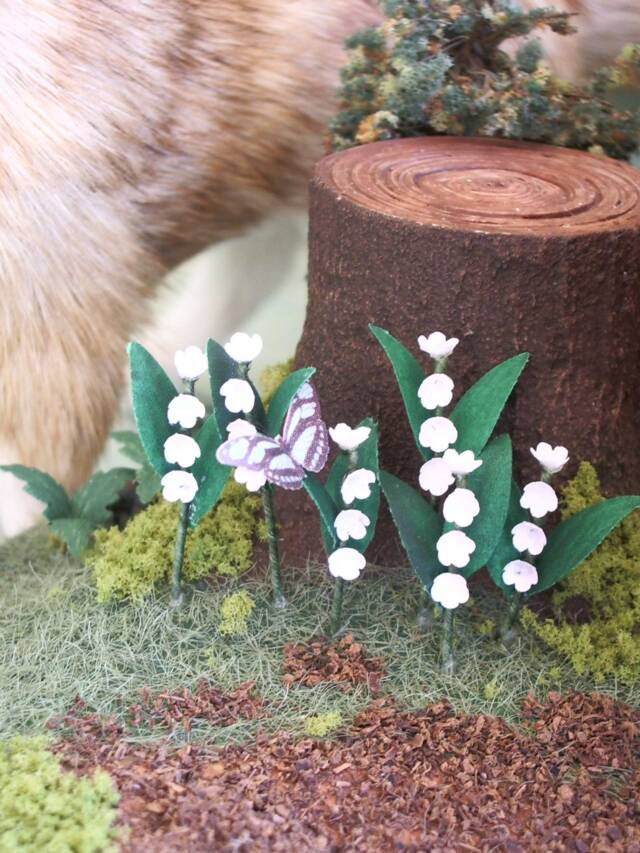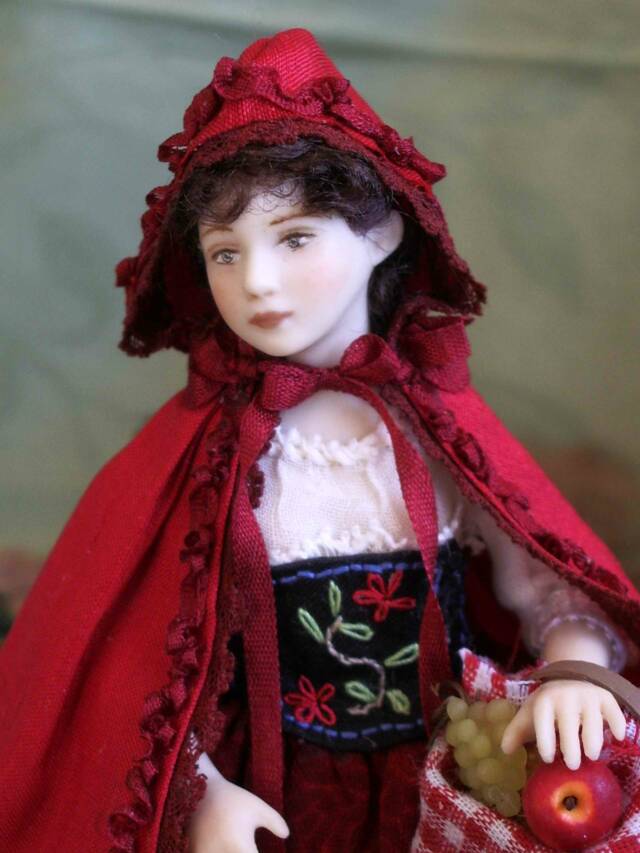 Red Riding Hood  

Red is on her way to bring Grandma a basket of fruit and bread.  She wears her silk riding hood which can be worn over head or in back.  She has an embroidered silk thread and silk fabric bodice which laces on each side.  Her skirt is silk chiffon and her petticoats are of batiste and lace.  Her boots are silk with red laces.

doll mold by Doreen Sinnett

Dollscape by Erin Carter $95

Charming details like wolf prints in the dirt path, a butterfly and a turtle peeking out from under a leaf make this a magical Dollscape.